Governor Wilberforce Ottichilo has admitted to paying cartels that have infiltrated his Vihiga County Government administration.
A report published by the Daily Nation on Thursday, March 19, indicated that 800 people who had been struck off the county's payroll in June 2018 had found a way to sneak back and continued pocketing salaries.
While explaining the ballooning wage bill, Ottichilo disclosed that the ghost workers had continued to pocket salaries, based on an inexplicable rise in the county's wage bill.
He further revealed that his county did not have proper records of how many people were employed there, what their job description was and where they were deployed.
"After this exercise (the termination), the wage bill reduced drastically. However, some of the people who had been released mysteriously found their way back," he stated.
As a result, the county boss constituted a new county public service board to carry out an audit of Vihiga County workforce and evaluate the jobs to eliminate the cartels.
In 2018, the governor grappled with a payroll awash with some retired and dead staff members.
Ottichilo, in March 2019, resorted to disburse salaries to more than 2,000 of its workers in cash in order to weed out a huge number of ghost workers but as it seems, the exercise did not work.
At the time, audit records revealed that 7 minors had been hired by the county and were on active payroll.
In a report released by Ottichilo, the minors earned a salary of Ksh25,000 and shared bank accounts with adults.
At around the same time, an officer who was working at the county was arrested after illegally wiring Ksh500,000 of public money to his wife.
In 2014, the national government was in the spotlight after preliminary findings revealed that Ksh1.8 billion was lost through dubious payments to ghost workers.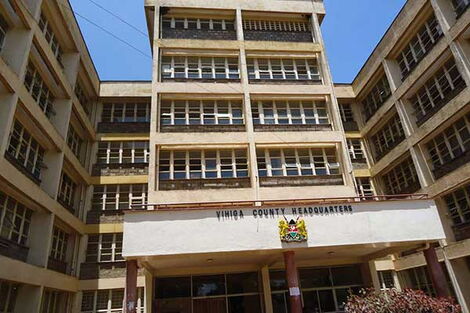 Source
https://www.kenyans.co.ke/news/51000-i-have-been-paying-cartels-year-governor-admits