A Kenya police officer, Corporal Sammy Ondimu Ngare, is living proof that a single act of kindness spreads roots in all directions, the roots sprout and make new trees.
On Wednesday, March 18 2020, the 40-year-old officer embarked on a project to build a house for his neighbour's orphaned children.
Speaking to Kenyans.co.ke, the selfless officer revealed that his plan tugged on the heartstrings of several Kenyans online, who helped him raise some money to fund the construction.
I came to the village to check on the construction of my dad's house and found children in the neighbouring homestead living in deplorable conditions after losing both parents.
"It moved me and I decided to do what I could to help them out. I reached out to friends and well-wishers online. So far I have received Ksh 28,000 which I used to buy 30 iron sheets and all the necessary materials required to finish the project. I want to finish setting up the structure today," he revealed.
The father of three girls went on to reveal that has been running a children rescue centre (The Maxfactor Centre) based in Ongata Rongai, Nakuru County, where he takes in underprivileged children (mostly orphans who have lost parents to HIV/AIDS).
Over the years, the Corporal has seen the kids through school with help from his group of friends and well-wishers.
"So far, we have 3 children in the university and 2 more are set to join this year, namely Jevan and Steve who are going to pursue a degree in Medicine and Education respectively. One of our girls is also set to join college later on this year," an audibly proud Ngare disclosed.
Corporal Ngare has broken the mould whereby officers are usually judged to be harsh and ruthless, with his consistent acts of kindness endearing him to thousands of Kenyans across social media platforms.
On Facebook, the police officer has been renamed Askari Binadamu (humane officer), with his over 40,000 fans constantly sharing his remarkable acts.
Apart from being a policeman, he is an artist. He is best known for his hit songs, Askari ni Binadamu and Ukabila.
Here are a few photos of officer Ngare's projects: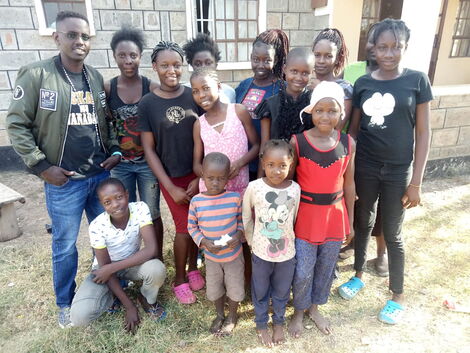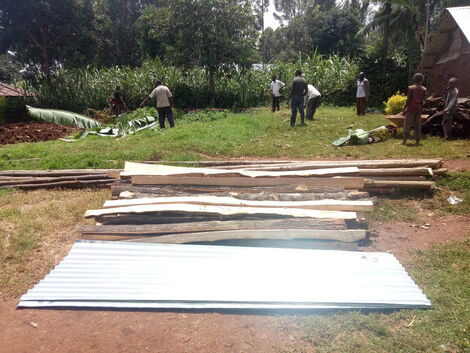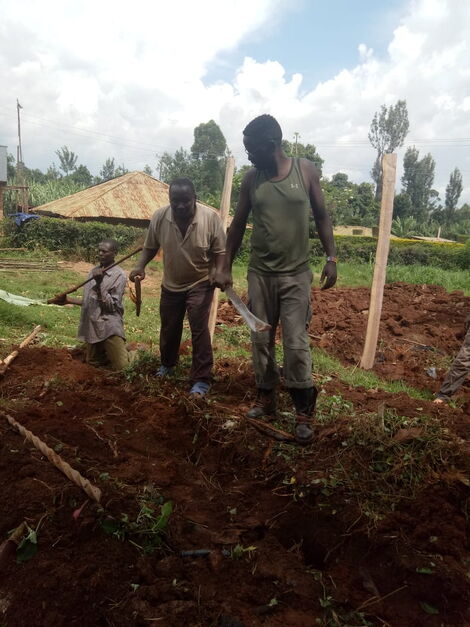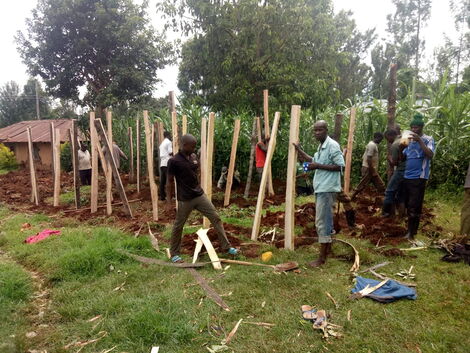 https://www.kenyans.co.ke/news/51005-noble-policeman-moves-kenyans-after-building-shelter-orphans-photos