You will no longer be charged to transfer funds up to Ksh1 million from one bank account to another via PesaLink as the country moves to a paperless money system to curb the spread of the Coronavirus disease (Covid-19).
In a statement issued on Saturday, March 21, PesaLink, an inter-bank money transfer system developed by the Kenyan Bankers Association (KBA), announced that all transactions will be free with immediate effect until June 30, 2020.
PesaLink CEO Agnes Gathaiy stated that the platform resorted to the move in line with a directive issued by President Uhuru Kenyatta to avoid the spread of the deadly Covid-19 virus.
"As PesaLink we are committed to fighting this pandemic side by side with Kenyans; we have waived all the transaction fees to help alleviate the adverse effects that the still-evolving situation surrounding the Coronavirus pandemic might have to Kenyans.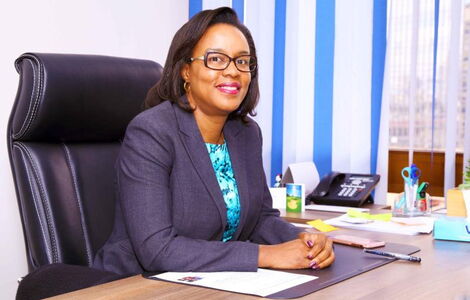 PesaLink CEO Agnes Gathaiya in her office.THE STANDARD
"For the next ninety days, Kenyans can send and receive money from home or wherever they are from their phone. We are committed to walking with Kenyans through this season," stated Gathaiya.
"We will continue to monitor the Coronavirus situation and work closely with the government to lessen the economic impact of the pandemic in whatever way we can," she continued.
PesaLink provides a 24-hour, 7 days a week platform enabling customers to send money from as low as Ksh10 to as much as Ksh 999,999 at a fee.
The transaction fee varies from bank to bank. The inter-bank money transfer service allows customers to send money from one bank account to another bank account in real-time on all banks' retail payment channels including mobile money, ATM and internet banking.
PesaLink creates value for the industry, banks and customers through innovation and interoperability. The platform provides person-to-person and business-to-business services.
The service was introduced in February 2017 and is under the management of Integrated Payments Service Limited (IPSL). Before PesaLink, interbank transactions took a duration of about three to seven days to be completed
The institution has connected more than 25 banks and boasts of more than 3 million accounts with more than 200 billion transactions already carried out.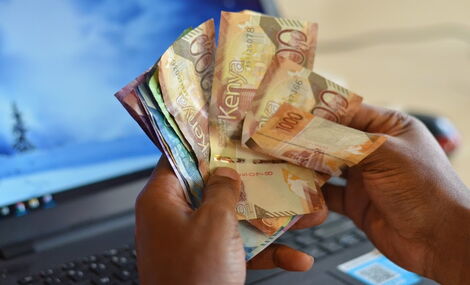 https://www.kenyans.co.ke/featured/51092-pesalink-waives-transaction-fees-line-uhurus-directive