The National Police Service (NPS) on Sunday, March 22, sent out a statement regarding Coronavirus outbreak that sparked an uproar over what Kenyans on social media deemed unacceptable communication from a government entity.
"You have only got once in a lifetime opportunity to stay at home, lying in front of a TV to save the world. #StayAtHome DONT SCREW THIS UP! #IgnorantKenyans #COVIDIOT #StayAtHome #CoronavirusPandemic," reads the tweet sent out by the NPS.
The message was illustrated with two infographics that urged Kenyans 'to stop being stupid' and stay home, highlighting that regardless of one's age or health, he/she could still catch and transmit the deadly virus to the populous.According to some of the Kenyans who took to Twitter to air their opinions on the latest directive, the tone of the message came off a little too harsh, especially the various hashtags the NPS chose to attach to the tweet.
However, when queried on whether they couldn't find a polite way to communicate their latest directive, the police curtly responded: "Naah" (slang for No).
Pushed even further to rephrase their statement, the NPS sent out the exact tweet once again in a show of emphasis on what it felt was the more important matter of pushing Kenyans to stay at home.
This came in a day where police officers were stretched to their bare bones as they tried to stop several church services for failure to adhere to directives issued by Health Cabinet Secretary Mutahi Kagwe, on how to avoid the spread of the deadly Covid-19 such as social distancing and avoiding social gatherings.
In one instance, police stormed the Jesus Celebration Centre (JCC) church in Bamburi, Mombasa County and ordered the service to be halted immediately.
They also forced the church to close its doors, a move that did not go down well with the church faithful.
"We believe that God is more than science and he has the final say. Yes, we accept the existence of the coronavirus but if you go to church, they can pray for you and you'd be healed in an instance," one of the church faithful - Christine Kambua, told the media.
This could explain their latest tough statement urging Kenyans to give the pandemic the level of seriousness it warrants.
Some Kenyans sided with the NPS, arguing that if such a tone is what it would take for Kenyans to adhere to the directives issued by the government, then the police were well within their rights to use it.
"Effective communication is nothing but the presentation of views by the sender in a way best understood by the receiver," one of the users argued.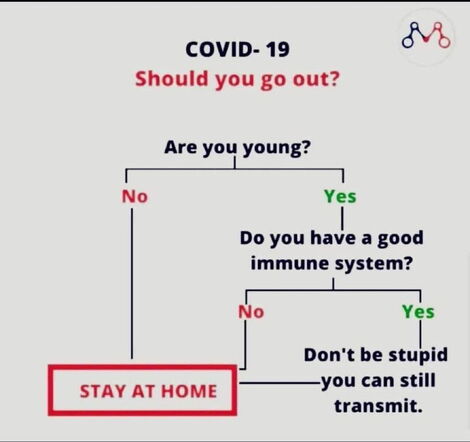 https://www.kenyans.co.ke/news/51116-latest-police-statement-covid-19-ignites-heated-debate