Popular K24 TV news anchor Betty Kyallo came out strongly in defence of 19-year-old actress and Tiktok sensation Azziad Nasenya who created a buzz with her viral dance video before being the unfortunate victim of cyber-bullying.
Nasenya's video for the #UtawezanaChallenge, a dance challenge based on a new single from Femi One and Mejja titled 'Utawezana', has been shared thousands of times since Sunday, March 5 and inspired several others to make their own versions.
Things took an ugly turn when Nasenya was forced to come out to voice her displeasure after her phone number was leaked, turning her into a victim of cyber-bullies who harassed her. The events inspired another hashtag, 'I Stand With Azziad' that was among the top trends on Twitter for the better part of Monday, April 6.
Speaking to Kenyans.co.ke on Tuesday, March 7, Kyallo who has herself been a victim of cyber-bulling explained that Kenyans had normalized and cultivated a dangerous culture of hate online.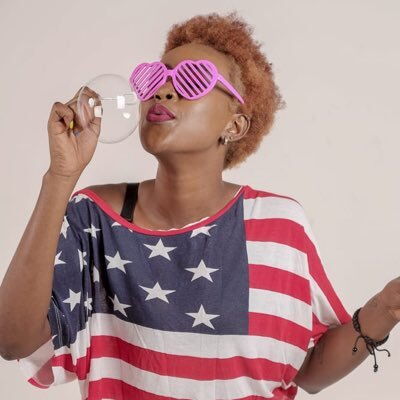 It's not about Azziad alone. It's happening to a lot of people. It could be your daughter or your neighbour. It could even be you, someone could wake up tomorrow and decide to start saying bad things about you whether or not they're true.
"Kenyans have normalized this culture of hate. People have normalized hating on anything, bullying, spreading lies. It's normal now," Kyallo observed.
She noted that while one could attempt to shut out the noise when targeted by cyber-bullies, it was not easy as hurtful messages don't only affect them but those they care about as well.
"Personally, I've developed a thick skin because I'm used to it. But at the end of the day, we're all human, everyone has feelings.
"You also don't realize that it also affects the relationships in your life; like family and friends. If you have friends or families who are being victimized online, don't be that person always telling them, 'look, see what they're saying about you or see what they've written about you,'. No, it is your responsibility to protect them if you truly care," she asserted.
The UpClose With Betty host, whose personal life has been the subject of numerous tabloid headlines over the years, revealed that she made a point of protecting herself by paying no mind to negative stories about her.
"I don't go looking for the hate. I don't even read anything that's written about me unless it's from my lawyer or it's positive, like if I win an accolade or something. But I don't read all the negative stories, the trends, I pay no attention to them," she revealed.
Summing up her advice to anyone targeted by cyber-bullies, Kyallo simply stated, "Protect your heart." She advised them not to hesitate to walk away, even if only temporarily, from the applications or platforms that brought them grief.
"Don't go looking for it. Protect your heart. I believe that whatever energy you put out in the world comes back to you, its the law of attraction. If all you do is spew hate, it'll come back to you.
"But if you show love and give out love, it will bounce back as well," Kyallo argued.
Watch one of Nasenya's trending videos below:
This was my first version😍😂 pic.twitter.com/glGDNMpsIM
— Azziad nasenya (@AzziadNasenya) April 5, 2020
https://www.kenyans.co.ke/news/51752-betty-kyallo-defends-actress-bullied-viral-dance-challenge-video