The journalism fraternity is mourning one of their own, Jacques Masea, who died on Tuesday, April 7, at the Kenyatta National Hospital.
Masea, who until his death worked as a communication official at Lands CS Faridah Karoney's office, is said to have died of a heart attack.
Reports reaching Kenyans.co.ke indicate that Masea went missing on Sunday, April 5, and was found unconscious in his house on Tuesday, April 7.
"He has been missing since Sunday. He was found unconscious at his home yesterday and was taken to Kenyatta National Hospital yesterday, where he passed on," a source told our newsdesk.
Formerly, Masea, who many term as a hardworking and energetic young man, worked as a reporter at Citizen TV before Lands CS asked him to join his team at the Lands ministry.
Masea, who died aged 30, is survived by a wife and two young children.
Journalists have since poured out their overwhelming condolence messages, eulogizing Masea as a kind-hearted individual.
"A really sad day. Such a charming soul. Full of life and inspiration. Hard worker and go-getter," Citizen TV news anchor Sam Gituku wrote on Facebook.
"The world has lost a good soul. I mourn with your family and friends, a friend I could depend on at any time," Gatete Njoroge stated.
"I pray to God to hold firmly to your young family, your parents and siblings who looked up to you," Makori Ongechi expressed.
"Where do I even start Masea? Our advisor, a friend, former colleague. We had plans. You would look out for us whenever we wanted to make decisions on matters finance, our confidant, I am broken Masea. Clearly, this world is not our home.
"When we needed help you were quick to assist and made us feel special. You were a rare kind Masea. I bet heaven is all smiles, you will be missed by many," Lulu Hassan wrote on Facebook.
Masea has been instrumental in the Lands ministry creating an online presence for the docket ran by former by former Royal Media Services chief operating officer Farida Karoney.
"Be nice to people because the world can be a very difficult place and we all need a little help sometimes. Remember, what you lack is in excess with another. No one is self-sufficient in this world. Be nice to all," reads a pinned message on his Twitter handle.
May his soul rest in eternal peace.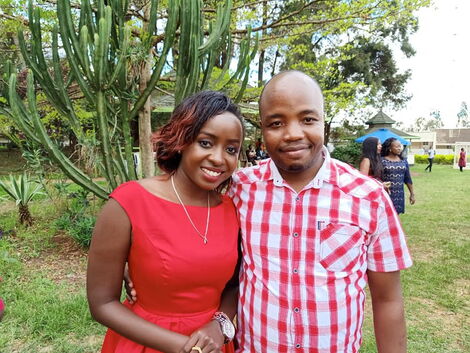 https://www.kenyans.co.ke/news/51796-missing-css-aide-found-unconscious-dies-knh