Barry Bonds Net Worth:
$100 Million
Barry Bonds Net Worth: Barry Bonds is a retired American professional baseball player who has a net worth of $100 million dollars. Barry Bonds played for the Pittsburgh Pirates and the San Francisco Giants. He retired in 2007. During his career he set numerous records during his professional career, including the record for most home runs, walks, and intentional walks. He played left field for 22 seasons in Major League Baseball.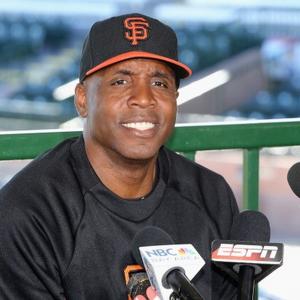 Early Life: Barry Lamar Bonds was born on July 24, 1964, in Riverside, California. He was raised in San Carlos by his parents, Bobby and Patricia Bonds. His father is a former Major League Baseball player, and played for teams like the San Francisco Giants, New York Yankees, and the Chicago White Sox. Bonds attended Junipero Serra High School in San Mateo, California, where he played baseball, basketball, and football. He was originally drafted by the San Francisco Giants in the 1982 MLB draft when he was just a high school senior, but they were unable to agree on contract terms because Bonds' minimum he required to go pro was $75,000, and Giants coach Tom Haller gave a maximum offer of $70,000 ($185,452 today after inflation). Therefore, instead of going pro straight out of high school, Bonds decided to go to college.
College Career: Bonds attended Arizona State University, where he studied criminology. Despite his stellar performance as a player, he was not well-liked by his baseball teammates because his behavior was often considered by them to be rude and inconsiderate. In fact, one time when he was suspended for breaking curfew, initially the other Sun Devil players voted against his return even though he was widely considered to be the best on the team. Accolades and recognitions he received while at college include being a Sporting News All0American selection in 1984, named to the All-Time College World Series Team in 1996, and named ASU On Deck Circle Most Valuable Player.
Professional Career: After college, he was drafted by the Pittsburgh Pirates as the sixth overall pick of the 1985 MLB draft. Before he made it into any major league games though, he played with the Prince William Pirates of the Carolina League, and also for the Hawaii Islanders of the Pacific Coast League. He made his major league debut on May 30, 1986, with the Pittsburgh Pirates.
He went on to enjoy a professional career that spanned from 1986 to 2007. In addition to the Pittsburgh Pirates, he also played for the San Francisco Giants from 1993 to 2007. During his career, Bonds was presented with the National League (NL) Most Valuable Player Award seven times, including four consecutively, both of which are records. Furthermore, he is a 14-time All-Star and 8-time Gold Glove Award-winner. He is regarded to be one of the greatest baseball players of all-time. He holds many other MLB records, including most career home runs (762), most home runs in a single season (73, set in 2001), most career walks (2,558), and most career intentional walks (688). Despite his baseball accomplishments, Bonds was not elected into the Baseball Hall of Fame in his first year of eligibility on the ballot. He spent his later professional years shrouded by controversy, as he was a central figure in baseball's steroids scandal.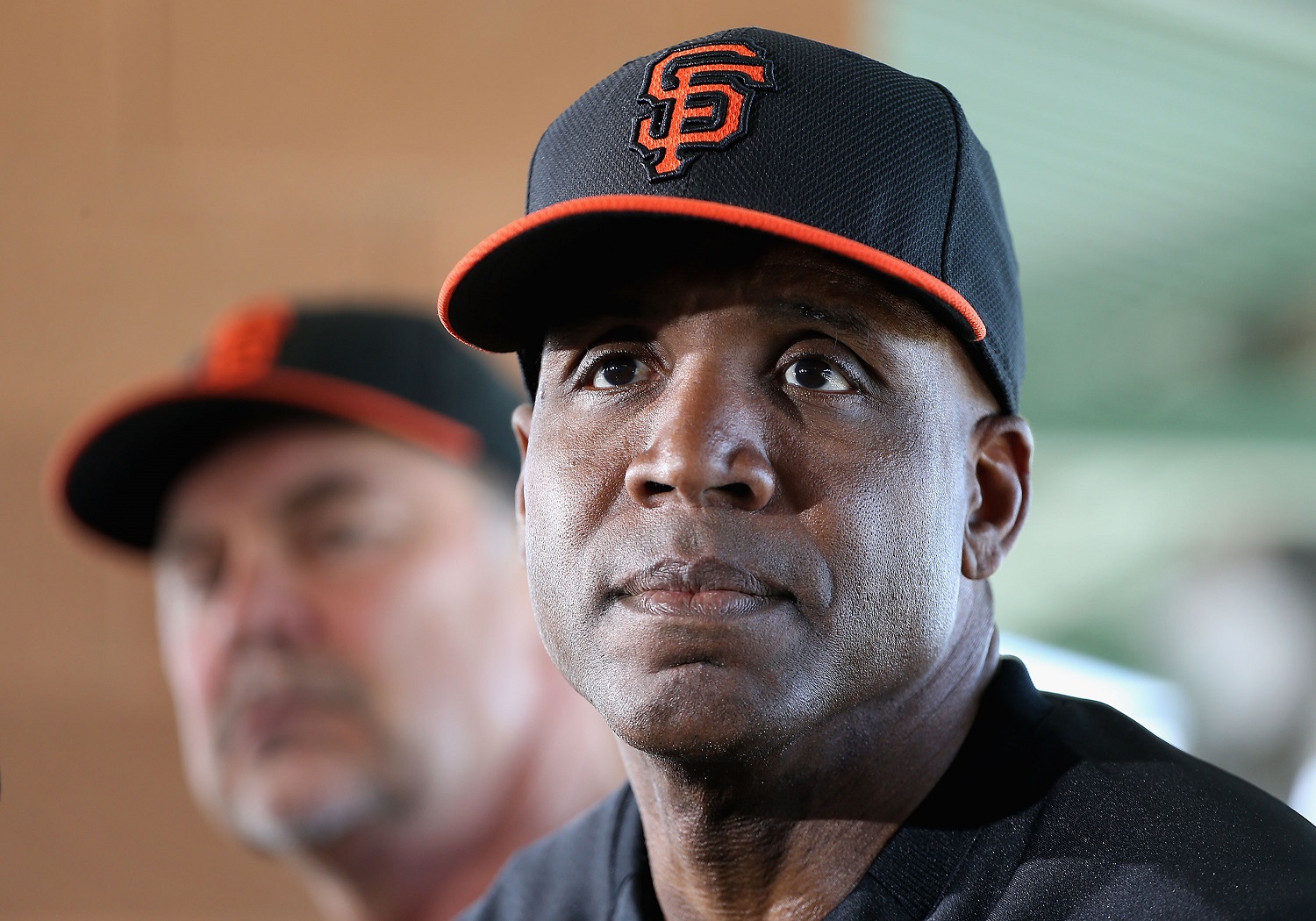 (Photo by Christian Petersen/Getty Images)
Post-Baseball: After retiring from professional baseball, Bonds has been involved in other projects. This includes the reality TV show "Bonds on Bonds" (2006), which aired briefly in April and May before getting canceled in June 2006. He is not a member of the MLB Players Association's licensing agreement, because he felt like making his own independent marketing deals would prove to be more lucrative. As a result, he does not appear in some baseball video games, and is replaced by generic characters such as "Jon Dowd" in "MVP Baseball 2005".
Personal Life: In August 1987, Bonds met Susann "Sun" Margreth Branco. They eloped to Las Vegas in February 1988, ultimately separated in June 1994, and finalized their divorce in December 1994, before getting their marriage annulled by the Catholic Church in 1997. Together, they share two children, Nikolai and Shikari. He then was in a relationship with Kimberly Bell from 1994 to May 2003. However, in January 1998, he married his second wife, Liz Watson. His marriage to Watson lasted until February 2010, and they have one child together, Aisha.
Salary History and Career Earnings: During his career, Barry Bonds earned $188,245,322 in salary alone. His peak earnings year was 2005 when he earned $22 million in base salary. That's the same as earning around $30 million in today's dollars.
Highest Paid Athlete: In 1992 as a free agent, Barry sought offers from around the MLB. He declined a $40 million offer to join The Yankees. After a 40-hour marathon negotiation, Barry and the Giants landed on a six-year $43.75 million deal that came with a $2.5 million signing bonus. He essentially earned an average of $6.9 million per year during that period, which is the same as earning around $12 million per year today. At the time it was the biggest contract in sports history. For comparison, the highest paid baseball player in 2019, Max Scherzer, earns $38 million PER YEAR.
Real Estate: In 2000 Barry paid $5.3 million for an incredible newly-built mansion on nearly 2-acres located in a gated community called Beverly Park high up in the hills of Beverly Hills. Barry sold the home in 2014 for a mouth-watering $22 million to a Russian billionaire. The billionaire tried to flip the house a year later for $36 million, ultimately accepting $26 million in 2016. In 2019 the home was sold again, this time for $23 million. In June 2020 actress Sofia Vergara paid $26 million for the property.
https://www.celebritynetworth.com/richest-athletes/richest-baseball/barry-bonds-net-worth/