Carey Hart Net Worth:
$30 Million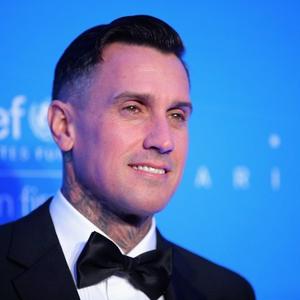 Carey Hart net worth: Carey Hart is an American freestyle motocross racer and off-road racer who has a net worth of $30 million. Though it should be noted that Carey's wife, the singer Pink, is worth $200 million. Together they own more than $30 million worth of California real estate.
Early Life: He was born in Seal Beach, California, on July 17, 1975. Carey's father gave him a motorcycle when he was four years old and he was competing by the age of six. When Hart was 18, he had turned into a professional racer participating in the AMA supercross circuit, and later became one of the first to participate in freestyle motocross.
Success: Hart attracted fame for becoming the first person to ever complete the "superman seat grab" in public at the IFMA events in 1988-1999 and later the "invert superman" at the 1999 Gravity Games. That trick is now named after him and known as the Hart Attack. Hart was featured on the reality show "Inked" after he and his friend opened the Hart & Huntington Tattoo Company in Vegas. They later launched their own clothing line based on the shop. He has appeared in numerous promos for a variety of companies, including Dunkin' Donuts, Ford, Mountain Dew and Fox.
He's been in several music videos, including at least five with his wife, P!nk. He and Pink met at the 2001 X Games in Philadelphia, Pennsylvania, and married in 2006. They announced their separation two years later, but reunited, and revealed the birth of their daughter, Willow, in 2011. They had a second child, Jameson Moon, arrived in 2016.
Carey has suffered numerous injuries over the course of his career, including broken ribs, arms, legs, severe blood clotting and a broken tailbone.
Real Estate: For many years P!nk and Carey's primary residence was a large mansion in a gated community in the Point Dume area of Malibu. They sold the 8,000 square foot house in 2016 for $12.5 million after buying it in 2010 for $11.85 million. After selling in Malibu, the family moved up to their 200+ acre ranch in the Santa Ynez valley (near Santa Barbara). They bought this particular property in 2013 for $12 million. The property features 25-acres of vineyards which the couple have used to launch a wine called Two Wolves.
https://www.celebritynetworth.com/richest-athletes/carey-hart-net-worth/