A judge has ordered Jomo Kenyatta University of Science and Technology to compute and pay its former vice-chancellor Mabel Imbuga her exit package after she went back to court claiming she has been denied what she is entitled to.
Employment and Labour Relations Court judge, Onesmus Makau said JKUA and the former vice-chancellor should reconcile what she ought to be paid.
"Consequently, I leave that matter to the parties to amicably settle through a reconciliation of what ought to have been paid based on the exit package set out hereinabove and the alleged overpayment," the judge said.
Prof Imbuga, who served as vice chancellor until 2018 before reverting back to a lecturer said JKUAT owed her Sh12.2 million being the difference between what she received from the university, from the time she exited as the vice chancellor.
She also accused the University of failing to remit her correct pension contributions, which was based on a basic salary of Sh744,078 at the time she served as vice chancellor, and not Sh248,848.
JKUAT opposed the case and through its registrar administrator, Dr Rose Gathu, said Prof Imbuga's exit package was pegged on the 2003 terms and conditions of service as opposed to the 2014 terms.
She claimed Prof Imbuga was in fact overpaid by Sh2.4 million, because the package was erroneously based on 2014 terms of service terms.
According to Dr Gathu, a 2015 government circular allegedly directed that the basic salary reverts back to that of a professor upon completion of tour of duty as chief executive officer.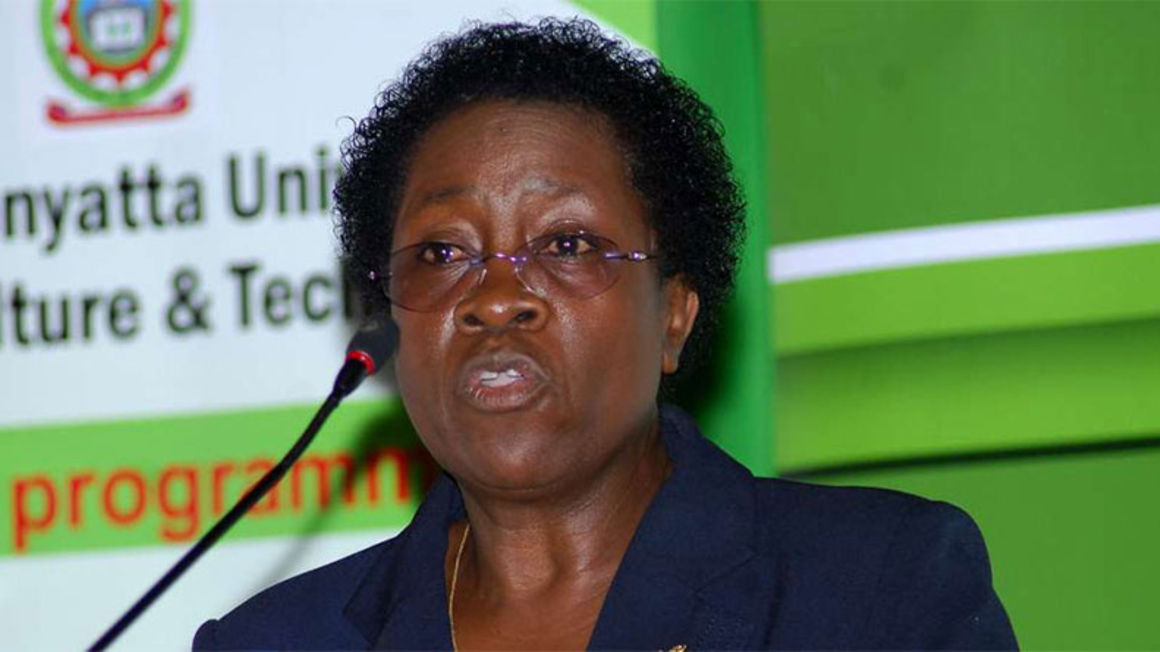 Former JKUAT Vice Chancellor JKUAT Prof. Mabel Imbuga. PHOTO | SALATON NJAU | NMG
JKUAT said it was prevented from implementing the exit package clause by directives and a circular from the State Corporations Advisory Committee (SCAC) and the Public Service Commission (PSC) dated May 2015, and October 2016 respectively.
The court agreed with Prof Imbuga that she was entitled to retain certain benefits that she had enjoyed during her tenure as vice-chancellor among them domestic servant, a gardener and watchman as well as telephone and utility expenses.
https://www.businessdailyafrica.com/bd/economy/jkuat-vice-chancellor-imbuga-exit-package-3292530