After graduating with a diploma in computer science in 2004, Dennis Omito became passionate about software development.
Immediately after completing his studies he worked for CMC Motors Group Ltd as a computer programmer for two years before joining Toyota East Africa Ltd.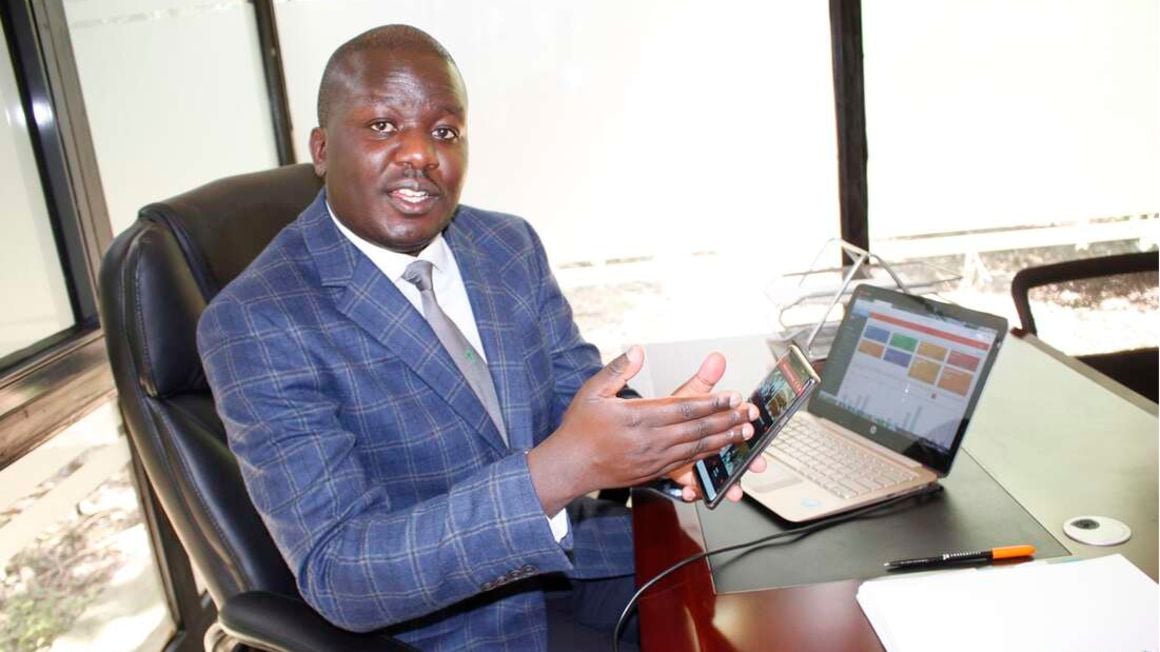 While under employment, he was offering software consultancy services as a side hustle.
"I got the opportunity to consult for Verve KO Ltd, where I was privileged to develop My 1963 Matatu Cashless platform that was launched by President Uhuru Kenyatta in November 2014 at KICC," he says.
When he realised his potential as a techpreneur, he set out on his own.
"In 2016, I decided to call it quits in employment and started the firm, e-Ofisi Technology Ltd together with my wife Martha Omito," he says.
From then on, Mr Omito has been coming up with a number of applications, the latest of which is BizWiz POS and ERP System, a mobile and web-based Point of Sale (POS), used by major hotels and restaurants to rub all their operations.
The platform boasts a number of features including integrated procurement inventory management, recipes with their prices, as well as accounts receivables and payables. It also comes with general ledger, human resource and payroll, front office and accommodation modules all connected to each other and with payment integrations including M-Pesa and online card checkouts.
Some of the restaurants, hotels and clubs that are already using the application include The Tunnel at Pili Trade Centre on Mombasa Road, The Curve, overlooking the Nairobi National Park, Ziwa Beach Resort in Bamburi, Mombasa, as well as Dari Restaurant and Brew Bistro Tap Room, both on Ngong Road, Nairobi.
Mr Omito says he came up with the invention after realising that most of the high-end hotels and restaurants in the country were using systems developed by foreigners.
"I developed the application in June 2017 after I met a customer who wanted a solution that would integrate his POS, inventory, finance and accommodation into one solution as opposed to running four different solutions," he says, noting that he develops his systems from scratch and doesn't adapt the foreign systems.
"Most foreign systems are off the shelf, which means you use them as they are with minimal or no customisations at all. Their setup costs are also very high and their support is also limited," he says.
With BizWiz POS and ERP System, the waiters use tablets, iPads or smartphones to post orders while customers can also download the app and make prepaid orders whilst earning loyalty points and accessing other features within the hotel or restaurant.
The backend has "very tight approval controls" and the business owner can monitor the business online.
BizWiz ERP also powers other businesses and provides them with an end to end customised online accounting platform.
Mr Omito says the main advantage of BizWiz over foreign apps is that it is tailor-made for the local market while using the latest mobile and web technologies.
"It gives business owners an instant, scalable and cost effective solution," he says.
The cost of the application depends on the modules needed by the client when installing the app. This therefore makes the cost vary between Sh800,000 and Sh2 million.
He works with 12 employees who are divided into teams which include development, implementation and support and the business development.
Mr Omito adds that the market reception has been impressive and more customers are seeking their services.
"In most cases we replace existing solutions with BizWiz" he says.
https://www.businessdailyafrica.com/bd/corporate/technology/innovator-changing-hotel-operations-3294972