Diamond Trust Bank Kenya will shut down six branches countrywide from July as it seeks to cut operational costs.
In a notice on Friday, the listed lender said the branches targeted for closure are within proximity to others, which will be merged with alternative ones in their respective areas.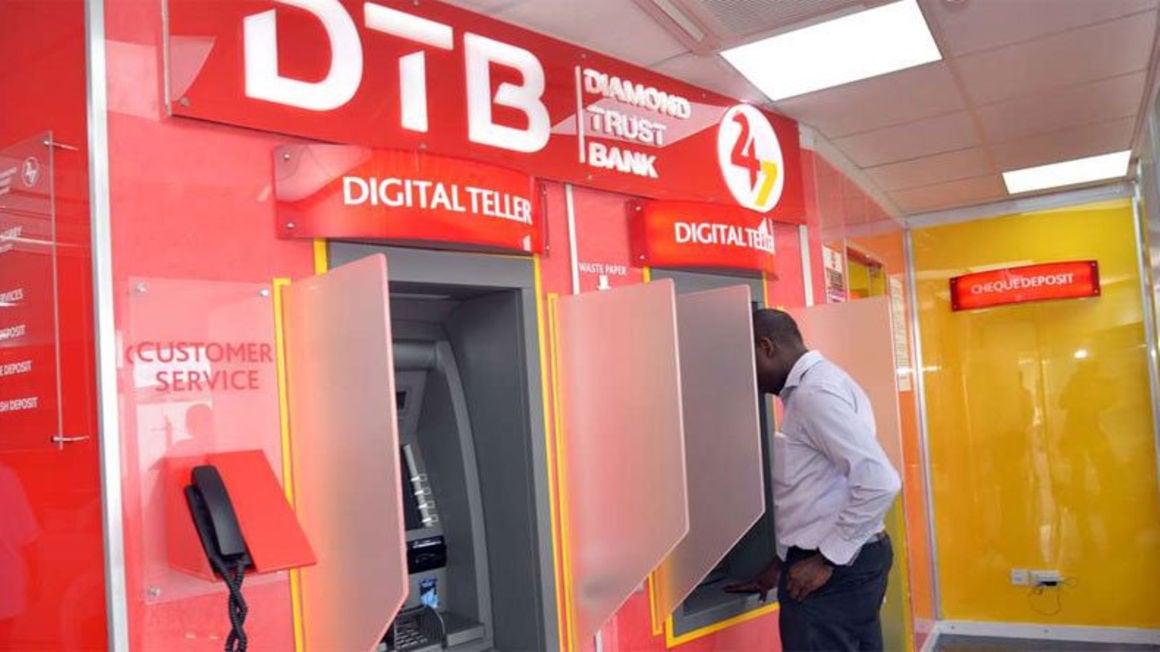 In Nairobi, the Oval Digital Lobby and 9 West units close down on June 30 and merge with the Westlands Branch at the Westgate Mall.
Operations at the Garden City Mall, where the loss of anchor tenant South African retailer Shoprite led to reduced foot-traffic to the shopping complex, move to the Thika Road Mall branch from October.
The Eastleigh branch will shut down on October 30 and merge with the one at Madina Mall.
At the coast, DTB Jamhuri Street merges with the Malindi branch, while in North Rift, its unit on Kago Street moves operations to the Eldoret branch from July.
"The Central Bank of Kenya has approved an application by Diamond Trust Bank to consolidate its branches in certain locations within the country," DTB said.
"The staff in the affected branches will be redeployed appropriately to support other branches or business units within our network," the Nairobi Securities Exchange-listed lender said.
The lender urged customers to use alternative channels including mobile and online banking.
In the wake of Covid-19-induced economic difficulties and restrictions, banks have been forced to cut down on costs by closing branches and ATM machines.
Most of the lenders have issued profit warnings including Standard Chartered Bank Kenya, Absa Kenya, Cooperative Bank of Kenya, DTB, I&M Holdings and NCBA.
https://www.businessdailyafrica.com/bd/corporate/companies/dtb-to-shut-down-six-branches-in-nairobi-eldoret-and-malindi-3297482