Aerial spraying of desert locusts may stall at the end of March if Kenya will not have received more funds to combat the pests.
Deputy country director for Food and Agriculture Organisation (FAO) Hamisi Williams said more funds are urgently required aerial spraying.
FAO had requested for $8 million from the donors to combat the locust menace but so far has received $2 million.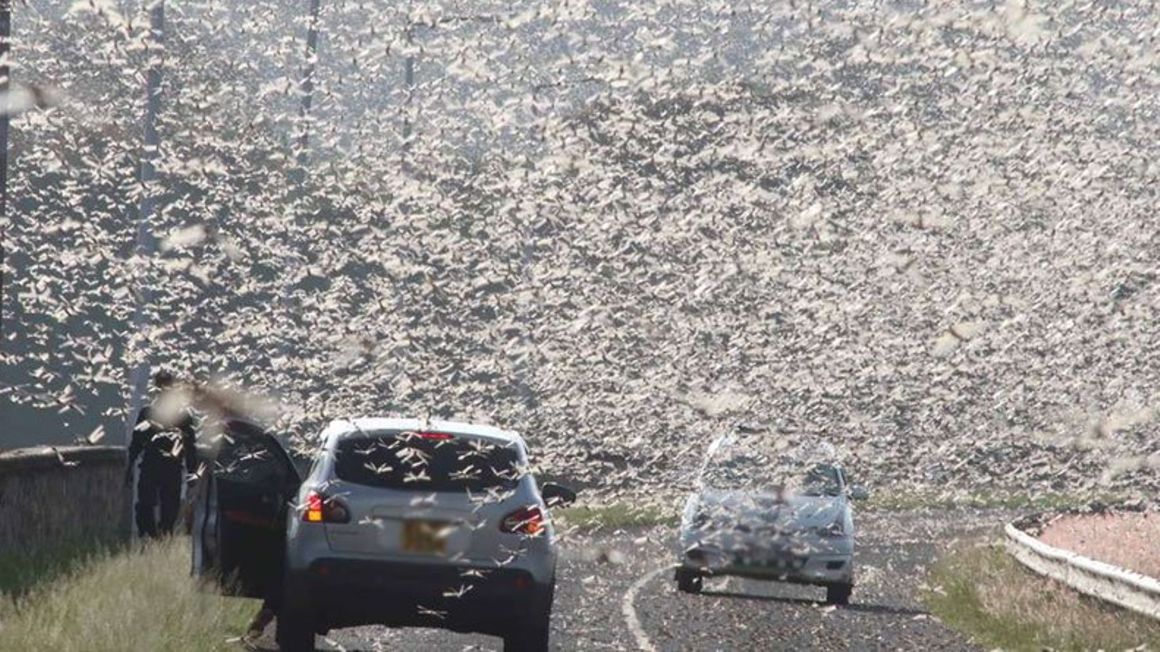 "We anticipate that the current funds can only sustain aerial services up to the end of March after which we would require more money to continue with the exercise," said Mr Williams.
Kenya is battling the second wave of desert locust invasion that has affected over 15 counties.
Mr Hamisi, however, said other methods of controlling these pests such as ground spraying by use of hand held pumps and car mounted sprayers will continue.
The government allocated Sh1.9 billion for fight against locusts in the recently released supplementary budget.
The State also established eight control bases in Isiolo, Marsabit, Masinga, Garissa, Turkana (Lodwar), Mandera, Lamu (Witu) and Taita Taveta to coordinate desert locust management operations.
https://www.businessdailyafrica.com/bd/economy/desert-locusts-stalling-on-insufficient-funds-3296564