Police in Murang'a were put on the spot for aiding a gang of thieves terrorize residents by stealing their valuables and selling them, Daily Nation reported on Wednesday, October 9.
The gang of thieves was caught by angry residents who wanted to lynch them when they divulged important information on their accomplices.
The three-person gang claimed that they had help from Kiambamba Police station in Kiambiti location, Murang'a County.
While pleading with the mob, they revealed that their activities were perpetrated by Administration Police (AP) camp at the station.
"We can't trust the police officers at this camp. We have reported the theft cases to them and even named the key suspects without getting any help. To make the matter worse, they have been implicated in the syndicate. We don't want them in this camp anymore," John Irungu Ng'ang'a, an elder, divulged.
During the arrest of the suspects, locals caused a commotion demanding that the police officers involved be arrested.
"Why should you arrest your fellow suspects? We want all of you to be arrested and charged together with the suspects," the residents told the officers.
They also narrated how thieves stole their property with the police helping them find markets in Thika's Makongeni estate and Makutano in Kirinyaga County.
"We steal with the help of the officers during the night. They who look for markets in Makutano and Makongeni," the thieves confirmed.
Police bosses in Murang'a County promised to investigate the matter with Murang'a South OCPD Dorothy Gacega affirming that they had received complaints.
"We have received the complaints and will be visiting the area. We urge locals to record statements against the police for them to be charged," Gacega noted.
The police boss also assured residents that the police officers found in the wrong would be transferred since they were not in good working relationship with the residents.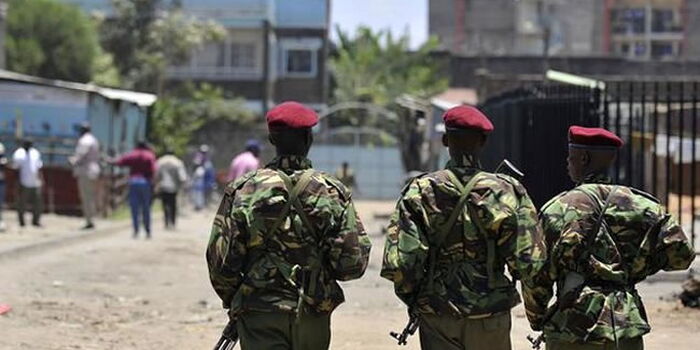 https://www.kenyans.co.ke/news/44914-muranga-gang-admits-partnering-police-deadly-crime-spree