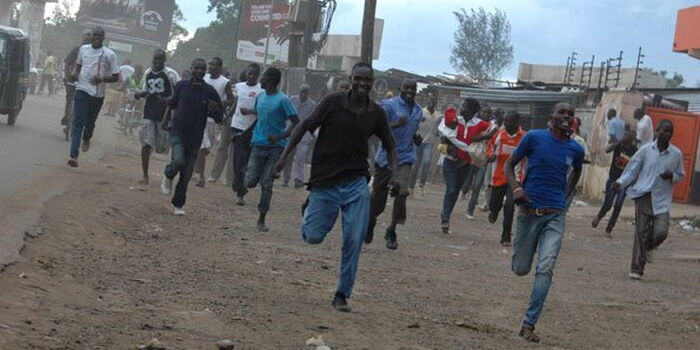 A section of Kisumu County residents on Wednesday, October 9, stormed Daraja Mbili AP Police post accusing the police officers from the station of theft.
The residents went on rampage burning tires and blocking the busy Kisumu-Busia highway disrupting normal traffic.
In a phone call with Kisumu-based journalist Dennis Ochieng, Kenyans.co.ke established that five lorries belonging to some of the residents were vandalised on the early morning of October 9.
Each evening residents park their vehicles in front of the police post for safety purposes paying a Ksh100 fee in the camp that is manned by five police officers.
In the morning, residents complained that crucial parts of their vehicles, the tires and engines were missing.
Owners of the vehicles and other residents were angered by the five police officers who were unable to explain what exactly happened to their vehicles.
The October 8, fracas was witnessed by Kisumu County Police Commandant Ben Maweu who confirmed the incident.
By the time of going to press, the rioting residents were already dispersed and normalcy regained on the Kisumu-Busia highway.
https://www.kenyans.co.ke/news/44898-city-residents-storm-police-camp-cause-chaos