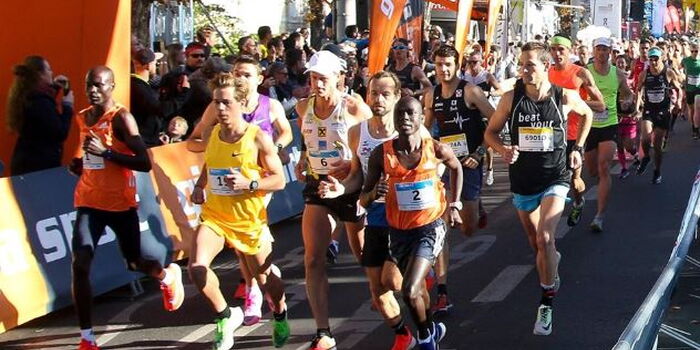 Kenyan marathoner Patrick Cheruiyot passed away on Friday, October 18, days after dropping out of a race.
On Sunday, October 20, world-leading sports agency, Volare Sports, confirmed his demise in a post on their official Facebook page revealing that the athlete had participated at the Graz Marathon in Austria the previous weekend.
"He had to drop out of the race at 3km point. He complained of headache and the medical aid services helped and examined him. Nothing serious was found and he was ready to travel home," the management team stated.
Cheruiyot was the intended pacemaker for the eventual winner of the race, Kenyan compatriot Mathew Kemboi. After Cheruiyot, Kemboi ran a solo run to win the race in 2 hours 15 minutes and 12 seconds.
The agency explained that Cheruiyot was admitted to a hospital in Nairobi where he was treated for malaria without any improvement in his condition.
"On Wednesday, October 16, a CT scan was made of his head. Brain haemorrhage was seen and on Friday 18th October, he passed away," the agency explained.
A brain haemorrhage is a type of stroke. It's caused by an artery in the brain bursting and causing localized bleeding in the surrounding tissues. This bleeding kills brain cells.
Describing the upcoming athlete as a modest, kind and appreciative person, Volare stated that he was an upcoming athlete, training in Kapkitony, Kenya.
In 2018, Cheruiyot participated in the Nairobi edition of the Standard Chartered Marathon where he emerged fifth.
In April 2019, he ran the Linz Marathon in a time of 2hours 18minutes where he got injured during the race.
He left behind his wife, Winny Cheruiyot and two children.
Source https://www.kenyans.co.ke/news/45435-kenyan-marathoner-dies-days-after-dropping-out-race