Kibra MP aspirant McDonald Mariga's mother Mildred Wanyama on Monday, October 21, joined her son on the campaign trail as he unveiled an ambitious manifesto for the constituency.
In a photo taken during the launch of Mariga's Sports and Education Manifesto, Ms Wanyama is seated following the proceedings keenly as she holds on to her crutches.
His family members have not been present as the former footballer has taken on the campaign trail since he was nominated as the Jubilee Candidate.
While speaking Woodley grounds in Kibra, the Jubilee candidate stated that he's development agenda in the constituency would be pegged on education and sports.
On the education front, Mariga promised to form a technical bursary committee made up of parents and teachers in each ward to ensure transparent allocation of the bursary.
He also disclosed that he would seek international scholarships to empower Kibra students. He stated, "We will introduce a Kibra CV bank. That will use technology to lobby for the job for our youth."
He further stated that once elected, he would introduce a feeding programme in schools supported by Mariga foundation.
In developing sports in the constituency, Mariga stated that he would upgrade and then mobilise support from the county, national and international partners to set up a modern stadium at Woodley.
"We will set up a soccer academy in Kibra and lobby for sports-based scholarships. We will upgrade existing playgrounds in Laini, Sarangombe and other to acceptable levels to host football, rugby.
Mariga further stated that he would set up a Kibra FC in football, volleyball, darts, rugby, boxing and other sports with homegrown players to act as a platform of exposing local talents.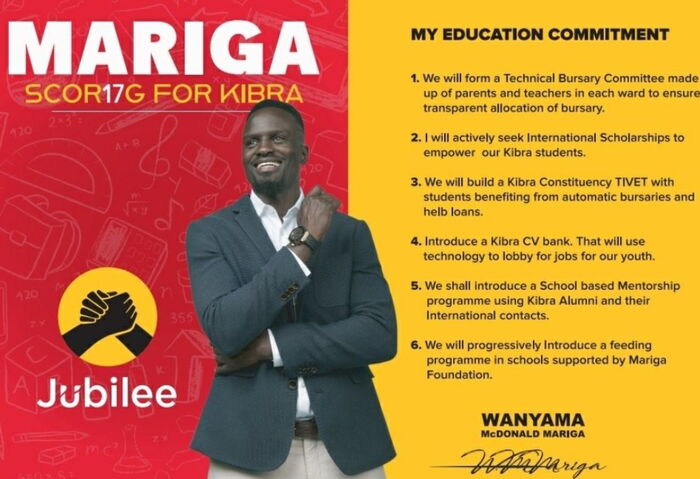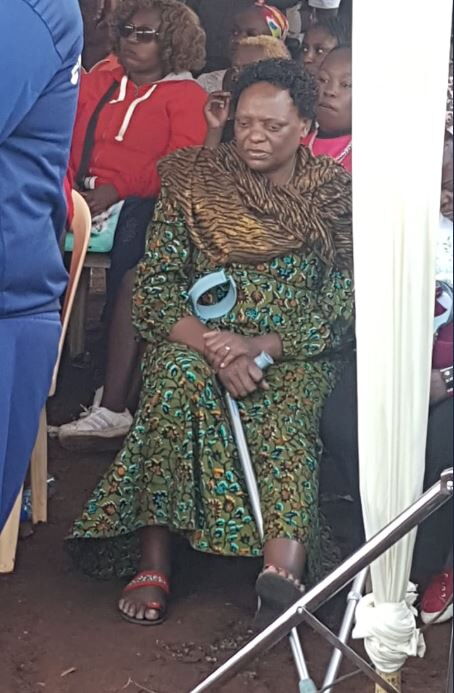 Source https://www.kenyans.co.ke/news/45449-marigas-mother-joins-him-campaign-trail-photo